200 hr Yoga alliance certified yoga teacher training
February 9 - 29, 2020
Join us for our incredibly popular Yoga Teacher Training on the magical island of Bali! This training features the highest quality education with an incomparable program and many renowned guest teachers. Our location is gorgeous and includes 3 pools, a yoga shala in the middle of the rainforest, a vegan diet, daily fresh fruit, massages in your own bungalow, 8 renowned guest teachers and sunny, 28 degree weather. Every day offers non-stop transformation in the powerful setting of nature.
write to us on: bali@bhaktiyogasummer.com if you want to know more
This training is recognized by the International Yoga Alliance and trains you to become an intelligent + exceptionally qualified yoga teacher.
Course curriculum
This Teacher Training has been designed to provide the highest quality of education in all areas, from program to nutrition to the environment. Our comprehensive program covers the following topics and more:
Asanas & Alignment in Hatha Yoga & Vinyasa - Learn the individual asana in detail to share an intelligent and safe class

Sequencing - Learn harmonious and anatomically intelligent sequences in Vinyasa Yoga to teach and offer different levels (such as powerful, medium and meditative)

Patanjali Yoga Sutras, Philosophy in Yoga, Self Development, Mindset Training

Customizing Yoga to the individual (lessons and hands on for different bodies)

Working with injuries and limitations

Detailed hands on adjustments in every asana

create your own hours and teach

Anatomy in the physical and subtle bodies
Pranayama (experience the power and effect of breath and understand the impact)

The art of communication for Yoga teacher (motivation, mindfulness)

Daily meditation (deep experience & learn to share and teach)

Learn to create your own yogic practice (sadhana) & instruct

Kirtan & Harmonium workshops

Yogic Diet for a New Earth

Business of Yoga - access to all our online courses (Yoga Retreat Organization Mindset Training and many extras)

8 renowned guest teachers (all min. 10 years teaching experience)
daily schedule

7:30-10:30 | Sadhana: Pranayama, Meditation, Yoga Flow, Mantra
10:30 - 13:00 | Vegan Brunch + Break
13:00 - 17:00 | Asana Lab ( Vinyasa Yoga Sequencing, Alignment, Hands On) +
Patanjali Yoga Sutras, Philosophy (20 min break in between sessions)
17:00 - 19:30 | Break & Dinner
19:30 - 21:00 | Satsang, Meditation, Kirtan
(3 nights off for homework and relaxation)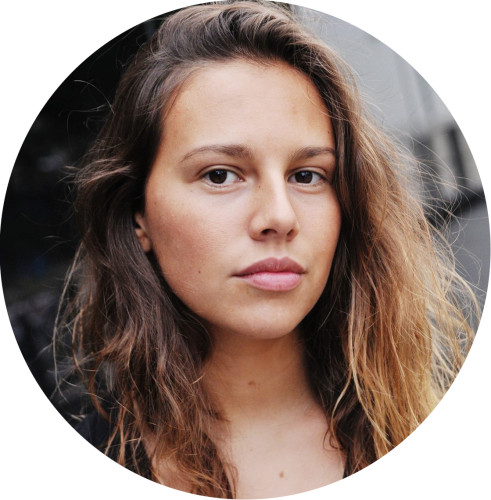 In October 2018 I was allowed to spend three wonderful weeks in Bali with Lili, Sathya and Selene to do the 200h training there and I would like to warmly recommend to everyone who is training as a yoga teacher to do the same! Without knowing very well what to expect, I was simply overwhelmed by the warmth, professionalism and commitment of the three. The Teacher Training is not only a great introduction to teaching, but above all an incredible enrichment for personal development. I think I can not really express how special the time was there but I can clearly say that I heartily wish to make this experience!
My education was and still is a wonderful and magical journey. The door to a new consciousness was opened in these three magical weeks in Bali. With much love, dedication, presence and above all the professionalism as the training was performed, I was allowed to experience yoga again. It was a time of transformation and finding your own heart. Thank you, dear ones, for this fantastic time and all the experiences I have had with you and all the other yogis.
I was allowed to spend three wonderful, goosebumping, heartwarming and motivating yoga training weeks in Bali. It was - without having to think about it - the best education of my life, because the enchanting Liliana and the admirable Sathya allow you not only to experience yoga, but to feel the value of yoga and to live at best. It was a training full of bliss, passion, amazing knowledge and LOVE. A unique yoga education led by wonderful people! I'm more than thankful to have experienced this yoga adventure and can only recommend it to anyone from out!
Through this wonderful, warm and incredibly intensive training I was not only able to get to know myself better, but also many great, open and interesting people.
Liliana, Sathya and Selene are a well-rehearsed team and spray their bliss, bhakti, love and the fragrance of the perfume of Bali! The training has changed my life and I still carry the bhakti air in my heart! Thanks for the incredibly inspiring, great and heartwarming experience I was able to do with you.!
Through you, I have learned what it means to be a yoga teacher and to inspire others .
To read testimonials from more of our inspiring Teacher Trainees, please hit the button below.

Preisgestaltung
Add pricing/investment details here.

Standort
Add location/venue information here.
join us in bali
To pay for your training and register for this transformational experience, click the button below!